About us
Best Local Dining, Highly Recommended by Reviewers
Ranked No. Restaurant in Epsom&Surrey-Tripadvisor
Best Local Dining, Nepalese and Indian Cuisine
Everest Spice offers the very pinnacle of Nepalese and Indian cuisine in this popular Surrey suburb.

A comfortable and friendly restaurant with spacious, attractive surroundings, Everest Spice offers an extremely high quality of service with staff highly trained and ready to meet your every need, recommending dishes should you so require.

Though the excellent and varied menu offers a variety of well cooked Indian dishes, including several tandoor delicacies, it's the Nepalese offerings that make Everest Spice really exciting. Inspired by the traditional flavours of the famed Himalayan republic, Everest Spice' flavoursome dishes are freshly prepared daily without artificial colour or flavour and with superb accompaniments.
Trade Bodies / Associations
Tripadvisor, Toptable, Tastecard, Gourmet Society, Hi-Life, The Phantom Card
Specialist Services
Best Local Dining
Highly Recommended Restaurant by Reviewers
Ranked No.1 Restaurant in Epsom and Surrey as a whole by Tripadvisor.co.uk
Best Local Restaurant
Best Service Restaurant
Best Takeaway and Delivery


Welcome to Everest Spice Nepalese and Indian Restaurant, Epsom
Welcome...
We warmly welcome you to Everest Spice for authentic Nepalese and Indian Dining. "An experience that you will never forget"

Everest Spice cuisine has been influenced by a very long history of various groups and cultures interacting with the Asian subcontinent, leading to the diversity of flavours and regional cuisines found in modern-day Nepal & India. The common thread that runs through most of our food is the use of numerous handpicked herbs and spices to create authentic flavour and aroma which makes our dishes stand out and have individual and unique taste. We don't use any colours or preservatives in our food.

We not just prepare traditional favourites, but exclusive and innovative recipes to meet your imagination; moreover we can customise your food as per your taste to give an inspired dining experience alongside more contemporary creations. Our food is prepared by regional specialist chefs recruited directly from Nepal, each producing their own specialities such as Vegetarian, Healthy option and Seafood menus, along with a selection of fine wines and many spirits, plus tempting desserts and beverages to make us the ideal choice for your special evening. Our goal is simply to 'delight' you with our food quality & friendly service...!!
Experience the Nepalese Flavours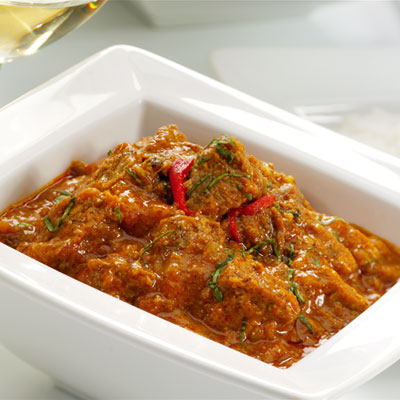 Come and Dine with us Experience the Nepalese Flavours: We offer: > a Complimentary after dinner drink or >25% discount on food on Sundays, Mondays and Thursdays or >Redeem car parking ticket for up to 2 hours or >Four course meal from our set menu @
£12.95 & £14.50
Other Services
Licensed
Take Away
Outdoor Seating
High Chairs
Baby Changing facilities
Wheelchair access
Wheelchair access
Free Parking
Buy Online
Delivery Service
Payment Methods
Cash, Cheque, Delta, Mastercard, Maestro, Visa, Diners Club
Trading Since
2011