About us
A Warm welcome is promised from Brian & Emma
Many years experience with Dogs, Cats & Rabbits
Why not come and see for your self
Rabbit & Small Animal Boarding
Viewing welcomed prior to booking
Welcome
We welcome viewings of our facilities and either Brian or Emma would be pleased to show you around and discuss your companions individual requirements. we believe you will not find a better place to leave your companion, why not come and see for yourself?
SO WHO ARE WE ? AND WHY ARE YOU ABLE TO TRUST US TO LOOK AFTER YOUR COMPANION
The Haven is owned by Brian Collins, with Emma who is the kennel manager, it is our passion to provide the best care for all boarders that come into our care, we want you to feel safe, secure and confident that your dog or cat will be well cared for.We only employ caring staff who really care about the dogs and cats in our care, Emma who has been here several years is really passionate about all the dogs and cats that we have here. All boarders receive our personal attention several times each day. We want you to feel relaxed when you leave your companions with us and welcome visits to view the kennels prior to booking no appointment needed.
Either Brian or Emma would welcome the opportunity to show you our facilities and discuss your individual requirements
OUR PERSONAL PROMISE : Your Dog or Cat will receive the same love and attention as our own
Anyone who knows us will tell you that our dogs come before anything else. Brian has been owned by his Airedale's for over 20 years, and more recently Welsh terriers and sadly misses 'Duke' his Irish Woolfhound, who he lost a several years ago. From a young age he had hamsters, rabbits, while growing up he always had a cat and dog at home. He lives at the Haven so all Boarders will receive his personal attention several times a day. Emma has a real passion for all animals, including her 3 dogs , as well a Welsh Terrier & an Airedale that she owns with Brian and her vast array of Minilop rabbits. Between us we own 19 dogs of our own including Airedale and Welsh Terriers
We believe no one is better suited to look after your pets while you take your holiday.
Set in just over 2 acres of Countryside,the perfect place for your companion to spend there Holiday while you take yours. Caring staff who attend to all our visitors needs, all dogs will receive individual lead excercise each day, even in bad weather all dogs have their own covered run attached to their Kennel.
Collection and delivery service available, bathing and grooming service now available. Residents and non-residents
we welcome enquiries for day or overnight boarding. Unlike some kennels we do not shut the boarders away until late into the evening between 9-10pm. Weather permitting they are all given exercise before settleing down for the night.
we will look after yours with the same care and attention as our own
Here at the haven, we pride ourselves on the care and attention that is given to each and every boarder.We exercise the dogs 3 times a day and this includes in the evening, YES we do actually get the dogs out for a last exercise in the evening, not many kennels do this.We welcome owners to view our facilities and either Brian or Emma would be pleased to discuss your individual requirements for your companion. No appointment needed to view just turn up, a warm welcome will always be given
SPECIALIST SERVICES
We are able to cater for the very smallest through to giant breeds, special diets catered for Our grooming parlour is able to offer Hand stripping to a very high standard Elderly dogs are welcome WE ACTUALLY EXERCISE THE DOGS IN THE EVENING, not like most kennels
Trade Bodies / Associations
Federation of small businesses
THE HIGHEST STANDARD OF ANIMAL CARE AT THE HAVEN
Here at the the Haven we believe we have the highest of standards in animal care, Brian and Emma work closely together to ensure that those standards are met, we would welcome the opportunity to show you our facilities and discuss your individual requirements

Hope to see you soon
Exercise Regime Second to None
All boarders are exercised 3 time a day, including in the evening, we are very proud of this, we believe we are the only kennel in the are that does this
Viewing of our facilities welcomed prior to booking
We believe that you should be able to take your holiday and relax, knowing that you pet is well care for.
you are welcome to come and view our facilities, we do not make appointments for viewing, you can come anytime between 10am - 4pm , 7 days a week
Rabbit & small animal boarding
the perfect place to leave your rabbit or small animal while you take your break , please contact Emma or Brian for details Visit our Rabbit & Small animal website www.rabbitboardindashford.co.uk
Dog Grooming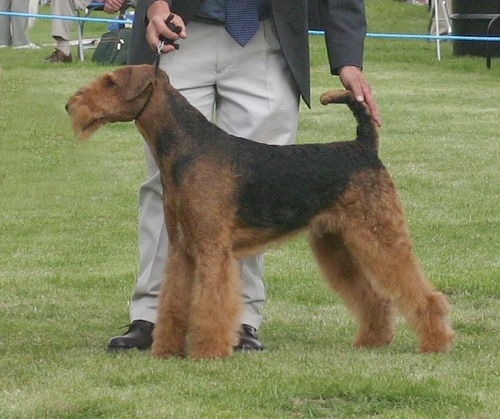 While we specialise in Hand stripping of terriers, we also cater for all breeds for bathing and clipping.
Microchipping
here at the Haven we are qualified to Microchip your dog or cat, only takes a few minutes and can be done while you wait
£ 18.00
Dog day care
To long to leave your dog at home ???? we have several regular customers who bring in their dogs just for a day we are open 8am - 5pm
Rabbit & Small animal boarding
Safe & Secure, clean and draught free accommodation for rabbits and most small animals including Parrots and birds
Other Services
Free Parking
Buy Online
Delivery Service
Free Quotes
Customer Toilets
Credit Card Payments
Cash And Credit Cards
Payment Methods
American Express, Cash, Cheque, Delta, MasterCard, Maestro, Visa, Bank Transfer, Direct Debit, Diners Club
Trading Since
1960