About us
Matthew Harrington offers top quality massage
A wide range of massage types available for all
Therapeutic massage and holistic massage,
Deep tissue massage and sports massage
Thai massage and Lomi Lomi massage
Tantric Massage for Women and Men
Aromatherapy and Remedial massage
Qualified, Professional and Experienced
Trade Bodies / Associations
IPTI

Specialist Services
Traditional Thai Massage
Hawaiian Lomi Lomi Massage
Tantric Massage for Women and Men
Matthew Harrington Massage Therapy in Bristol. Professional, highly qualified and experienced.
I am an experienced, qualified, professional massage and bodywork specialist.
I provide excellent quality massage: Therapeutic, Deep-Tissue, Lomi Lomi, Holistic, Swedish, Aromatherapy, Sports, Remedial, Thai, and Tantric massage to a wide range of clients throughout the South West.
Based in Bishopston, Bristol, I have 20 years experience as a professional.
Sessions are tailored to your needs, to help many conditions, enhance your general well-being, and promote deep relaxation.
I work in a peaceful, warm, comfortable massage studio.
Appointments are available from Mondays to Fridays 9 am – 9 pm.
Please call for more information and bookings.
Matthew Harrington BSc.(Hons) APNT FSMT Dip.ISA MIPTI.
Phone: 0117 924 4923.
Mobile: 07814 873 265.
Email: matthewh38@gmail.com.
www.matthewharringtonmassagetherapy.freeindex.co.uk.
Quality Therapy for All
Hello, I am a fully qualified experienced massage specialist with a large clientèle.

I provide excellent quality bodywork services:
Therapeutic Massage, Deep Tissue Massage, Holistic Massage, Aromatherapy, Sports Massage, Remedial Bodywork, Hawaiian Lomi Lomi Massage, Swedish Massage, Traditional Thai Massage and Tantric Massage to a wide range of people in Bristol and throughout the South West.

I'm based in Bristol BS7, and have over 20 years experience as a professional.

Sessions are tailored to your individual needs; massage can help a wide variety of conditions, greatly enhance your general well-being and promote deep relaxation.

Treatments take place in my peaceful, comfortable massage studio, from Mondays to Fridays 9:00 am to 9:00 pm.

Please call me for more information and appointments.
Phone: 0117 924 4923.
Mobile: 07814 873 265.
Email: matthewh38@gmail.com.
www.matthew-harrington.co.uk

Matthew Harrington BSc.(Hons) APNT FSMT Dip.ISA Dip.BDSM MIPTI
Essential Oils
Essential Oils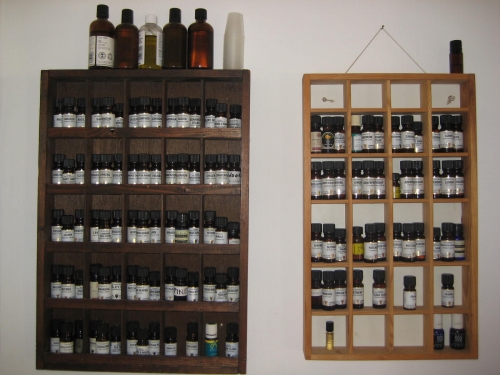 Large selection of Essential Oils (Organic when available)
Other Services
Free Parking
Delivery Service
video
gallery
special offers
website
Customer Service / Helpline
Price Match
Money Back Guarantee
Customer Loyalty Schemes
Payment Methods
Cash, Cheque, Bank Transfer
Trading Since
1994